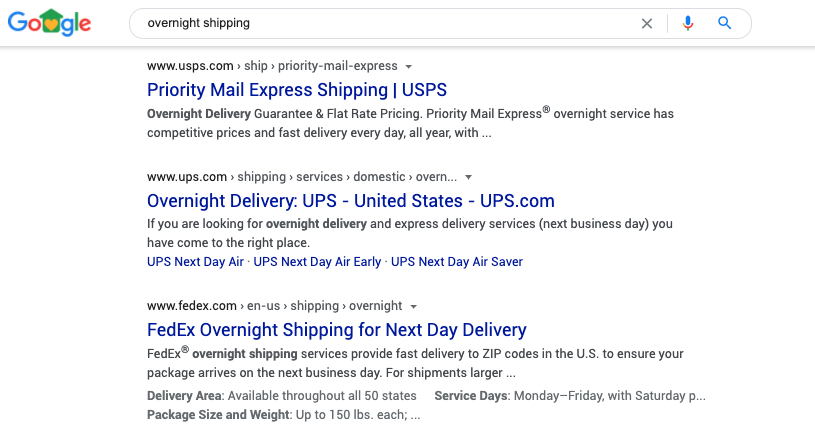 SEO pricing is completely dependent on what needs to be done. What needs to be done is based on their goals. That said, everything I am about to sum up could change when I get answers back.
What it is: 
SEO can be best summed up as working on all aspects of your website (onpage) and working with as many other websites (off page) to make your site look to Google as the best answer for a lot of different user searches. All Google wants is to give users the best answer.
The key factor in being the best answer is AUTHORITY. I search for "FedEX" and Federal Express comes up first. I search for "Overnight Shipping" and USPS comes up first. USPS has built more authority with Google for the term "Overnight shipping" than the company that invented overnight shipping. That is what SEO does.
There are MANY tactics, tricks and techniques for raising rank. All must involve custom work. All of them should be considered and many should be employed. Below I am going to sum up the strategy I would take should I start work tomorrow.
What We recommend: 
1. Technical clean up of the website: We basically rebuild and recode the site in the background to eliminate errors, slow downs, bloat, and other technical glitches that can stop it from ranking. There are a lot of Google Best Practices we follow to make sure the architecture of the site is not hindering ranking. You want to win the Indy 500 you need a fast car.
2. Coding for top performance: Schema, mark-up, tags, links, titles and other site structure must be evaluated, cleaned up, tested and confirmed. To stay with the analogy, this makes the fast car handle well.
3. Content: Google loves well written, fresh content. We will go through and add key pieces of written content to establish the website as an authority regarding the search terms they need to rank for. In the case of Integrative Medicine they should be adding at least one 1,000+ word piece of written content to the site per week. These need to be well researched, well written, socially shared, and shopped around for backlinks every time (see below).
4. Get pages ranking: We season current content and new content, establish it, and then use a variety of tactics to make it an authority in the search term. With this client we would lean heavily on regional bias to gain ranking regionally first rather than nationally. It is faster and more productive for the client.
5. Off site chatter/buzz: Gaining backlinks and generating noise from social signals is a fast way to make Google notice a website and grant it authority. "Trending" is a ranking signal. We use social media, news and information sites, and other channels to generate buzz around articles. It makes Google feel like the world is taking notice of your website as a valid authority. This generates authority around subjects.
6. Earn backlinks: The fastest way to become a top search result is to be recognized by high ranking websites as THE Authority on the subject you want to rank for. In simple terms, the way this transfer of authority is done is through a backlink from those high ranking sites to your site. A backlink is a sign of respect and validates that you are the source of great information and you are the right answer. Backlinks take a lot of work. Begging, pleading, offering up support to editorial staff, and many other tactics are employed to earn backlinks. This is very time consuming but very effective.
What kind of RESULTS should you expect: 
More hours each month means more work. The more work that gets done the faster these timeline expectations happen. The estimates below are looking at a moderate work schedule of around 20 – 30 hours per month of SEO work.
There are 3 ways to truly define results. Here are those definitions and the timelines: 
1. Results can be defined as getting the work promised done right. That happens immediately and is documented through reports. Without the work being done right there is no chance of ranking higher. This happens daily, weekly, and monthly and you can rest assured you are getting what you pay for. The strategy and tasks evolve as certain tasks get completed and other needs are recognized.
2. Most define "results" as ranking higher for keywords they care about. This happens for some keywords in the first 60 days. We watch the organic traffic numbers as tracked by Google Analytics and keyword ranking as tracked by Google Search Console. Increases start slow at first but they build momentum.
3. Most clients define "results" as being top 3 for the keywords they care about. After all this position is where the leads and the return on investment are. Within roughly 8 month to 1 year a good SEO team (us) will have you ranking in the top 10 (page one of search results) for 50% of your preferred keywords. It is hard to say how may of that 50% will be in the top 3 but we usually see 20 – 30% of them in a top 3 position by about the 1 year point. That said, by the time we get here organic traffic to the website is likely higher across the board by double or even triple where we started from.
Being that organic traffic converts to leads at an average of 16% SEO Customers are pretty happy by the one year point.
Now how much does all of this work and expertise cost: 
It varies based on client expectations versus what is truly needed. When expectations are "ASAP" the work hours must go up. When the space we are competing in is exceptionally hostile and well fortified the work hours must go up if we are to be successful. For example, if you want to rank #1 in an extremely contested search term it may take 100 hours a month for 6 months.
"That ad said they'd get me to position 1 page 1 for $299." No f%$#king way. There are basic laws of SEO at play here.
In the case of most competitive businesses looking to gain leads from organic ranking in Google, we would suggest no less than 20 hours per month. This includes some content writing of no less than four 1,000 word pieces per month.
Most businesses would be served best with more content and more hours of work each month if they can afford more. The more hours and more content each month the faster they reach the top tier of ranking.
Who does SEO work: 
All work should be done by experienced and highly experienced professionals. at Notice U Marketing, there are usually 5+ people working at various portions of the SEO project every month. A good SEO team is efficient and can get a surprisingly high amount of work done in an hour. There should be at least 25 hours a month dedicated to SEO if you want to reach the expectations outlined above.
NOW, What if 2 months to a years is too long to wait for leads? 
We integrate paid search ads into SEO to drive leads while we are tuning up the site to rank organically. This custom strategy meets immediate needs for businesses but also builds for LONG TERM SUCCESS. Paid ad traffic will typically convert to leads at 4%.
Organic traffic converts to leads at 16% and sometimes as high as 30%. 
Organic is ALWAYS worth the time and effort of SEO but when a client needs leads now we are well equipped and very experienced at providing those immediate leads too.