Local SEO (Search Engine Optimization) services
comprise all of the activities undertaken by Notice U Marketing that cause your business to appear in the top three of Google's Local Map Pack ahead of your competitors.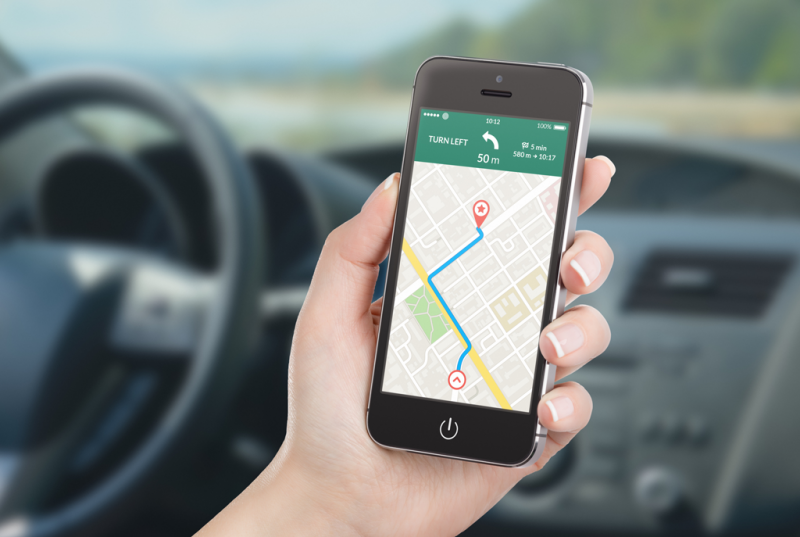 Local SEO Grows Your Business
A staggering 78% of local mobile searches result in an offline purchase, meaning they search, they find you, they walk in your location and buy something.
46% of all internet searches have a local intent in mind meaning they want to find what they are looking for nearby.
64% of local customers use search engines and directories as their main way to find local businesses.
50% of local mobile searchers are looking for business information like a company's address or phone number.
65% of smartphone users look for the most relevant information on their devices regardless of what company provides that information.
82% consult their smartphones after they are inside a chosen store, before they purchase, still giving you a chance to take that purchase away from a competitor.
76% of mobile searchers visit a store seen in search results within one day of their search.
60% of all searches happen on mobile devices.
Mobile shoppers have LOW brand loyalty. 51% of people purchased a brand other than the one they intended to because the information provided was useful.
Our Sophisticated Response To A Changing Playing Field
Unlike competing Local Map SEO service providers, we use a highly customized approach built to exactly match the needs of YOUR business. We remove every obstacle impeding your listing's ability to rank higher than your competitors from website issues to missing content to conflicting location information on the web and more.
No other service provider delivers a more proven and sophisticated system for increasing your rank, visibility, and customer clicks.
Other Local SEO providers use cookie cutter approaches and often hire third party listing services like Yext, Moz, and others to do all of the work. With the recent changes Google has made and continues to make, this methodology is coming up short more and more often.
Google Map Search Result Ranking Is Not Fair
Google does not play fair. They also do not care how you feel about their rules. They change the rules of ranking frequently. Keeping up with those changes requires way more studying, activity, and work than a typical SMB (Small to Midsize Business) has time for. Notice U Marketing's Local SEO team stays in step with these changes and responds quickly. Our goal is to make adjustments for our clients before they even know Google made changes.
When something surprises even us, we respond very quickly to address needs, save ranking, recover fast, and use Google's own changes to grow your business.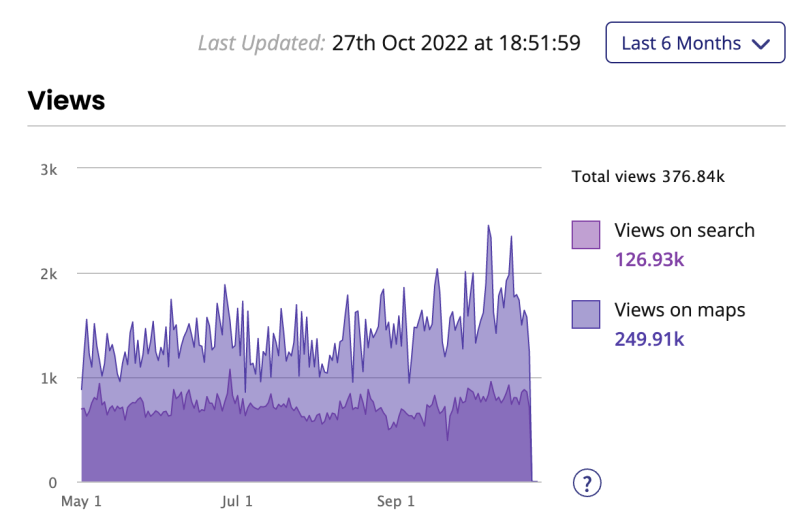 What Factors Drive Google Map Ranking
Google My Business Listing: The quality of the listing in terms of images, information, postings, ease of use and relative geographic position to the searcher.
Citations: These are listings for your business on directories all over the web. There are over 1,100 directory listings that matter, It is important these directory listings match your Google listing.
Your Website: The quality of your website truly matters. Content reflecting geography served, products and service you provide on a MOBILE FRIENDLY site are important.
Links: Citations and links from other high authority websites to your website are keys to building relevance and trust for your listing.
Reviews: Great reviews tell Google that you are both viable and a preferred provider in your neighborhood.
Social Signals: Social presence and interaction between people and your social media pages is tracked by Google and carries weight.
Behavioral: Google pays attention to how many people click on your result and what follow up action they take. If they choose your listing from the 3-Pack and then click for directions, it shows you were a good result for the search term.
Personalization: People are different. Google notices our individual preferences and tries to give us what we want. It is because of this one person might see different results than another.
Our Local SEO Expertise
Our team gives you access to the know how, experience and tools you will need to win in the Map Pack. We remove obstacles that impede your listing's ability to rank higher than your competitors. We take advantage of every one of Google's Business tools including posts, messaging, knowledge panels and more to make sure you lead the pack.
Coding: We have a full team of web coders & developers to deal with speed and architectural issues that can cause Google to frown upon your website.
Content: Our team of content writers create content for posts that truly engages users. We then provide that to you for social, website and posting on your Google listing.
Citations: We manually build a verified and consistent directory presence across 1,000+ websites on the web. This gives verifiable accuracy to your listing raising your profile to Google.
Expert SEO Work: Our SEO Experts who know how to stack your site to help your listing rank for Google now and in the future.
Local Users who know the differences that matter between your business and that other guy's business.
Photographers – Our team shoots the photos that need to be consistently added and geo-tagged right there on site at your business.
Your Results
Like so many of our customers, YOUR BUSINESS GROWS.
Those businesses know we are responsive. We move fast to solve immediate problems plaguing your listings.
We are fast. The impact can be felt within days and weeks.
We Show Our Work: You see every aspect of the process. We provide step by step insights and reporting. View your listings, incoming calls, requests for directions, and more true data that tells you exactly how listing optimization is working for you.
The Right Mechanics For This Job: We have fixed ownership problems, solved problems with Yelp and Google for our clients, rebuilt websites for ranking purposes and written millions of words of content for the benefit of businesses just like yours.
Our reporting comes directly from Google and shows increases across the board in Views, Calls, Directions and Website Visits.
Our Process Summed Up
1. Define Your Custom STRATEGY
We audit your site and web presence against all ranking factors and create a completely CUSTOM strategy for you.
2. We Deliver A Structured WORKFLOW
We present this strategy to you along with a timeline. We explain what we are doing and why, and we and make it easy for you to follow along as the work continues.
3. Real Experts Doing Real WORK For You
We do what we promise and document all work for you which includes:
One-Pass Optimization of your site
Optimize your listing
Provide Map Links & Backlinks
Optimize review sites, including Yelp, Facebook, and Bing
Handle photography and regularly add photos and content to make your Google My Business look great
Post offers and coupons weekly
Allow for you to receive text messages through your company phone number
much, Much, MORE!
4. Overcome & ADAPT
Constant surveillance of the market for opportunities and threats means we are adapting your service so you win when things change for better or worse.
How Does Local Map Ranking Really Work?
Google and other search directories are looking for the right answer to give people when they ask. Simply put, Notice U Marketing makes YOU THE RIGHT ANSWER by giving Google all the TRUST SIGNALS they need to feel confident in your business.
How:

1. Build RELEVANCE
We make you the more RELEVANT answer for Google searches because we work with your website and with hundreds of directory listings.
2. Earn CLICKS
Google determines who is the best listing choice to show first to searchers by judging which listing gets the most CLICKS. We clean up your listings, add great photos, content, specials, and more. We make your listing enticing so people have to click on it.
3. Expand your REACH
As you receive more clicks, Google grows your REACH and shows you to more searchers further and further away from the front door of your location. Google literally tells searchers you are worth driving further for.
Time Is Your Most Important Asset
We know time is irreplaceable and most valuable so we custom tailor services to match your needs and your preferred level of involvement. Whether you say "Here's the finish line. Get me there," and tossing us the keys; or enjoy deep immersion in every minute detail, including our company's daily internal communication about your project, consider it done.
Quality Help From Notice U Marketing Is Affordable
When you need cutting edge Local SEO services call us. We will only recommend what you need. We will show you the hours involved and the real results you can expect. You can make your budget decisions from there by choosing what work happens when.