Create an ad. The wording has to be short, catchy, and tell customers what you do for them or want them to do. Compelling pictures or offers help.
Set a budget that is adjustable at any time. But be forewarned. Google captures your credit card and duns at its discretion.
The fun is that you do not pay for displaying the ad! You only pay when customers take actions. Basically, you get free visibility. Google charges you when someone clicks on your ad, visits your website, or gets directions.
Adjust the geographical area you want to reach. It can be as vast as worldwide or small as a few square blocks around you.
You can even dial in who is most likely to see your ad based on things like their sex, income, educational level, lifestyle, and interests.
The Experts at NOTICE U MARKETING are affordable and effective.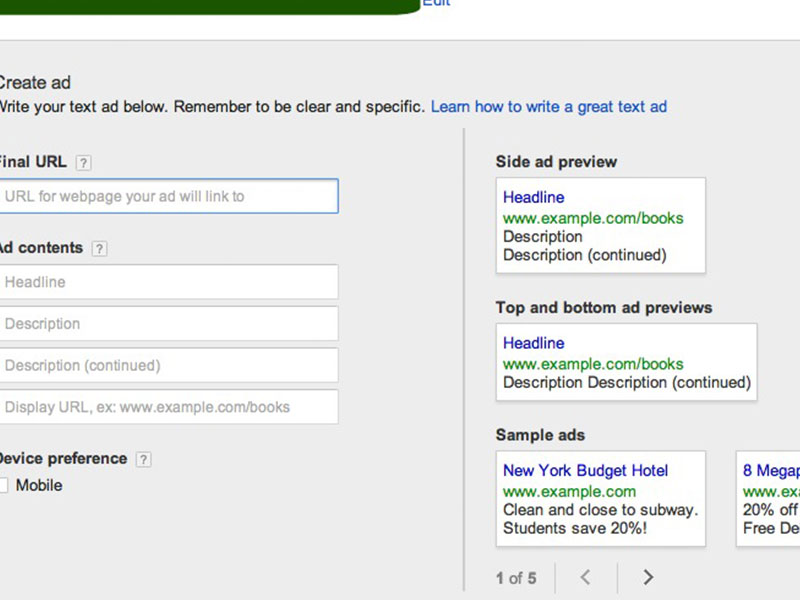 Paid Search
Paid search is a process where you bid money to appear in paid search results when people look for your product or service category. When you are one of the highest bidders for a certain key word you will appear as 1 of the top 3 businesses listed in the paid section at the top of lists on Search Engine Results Pages (SERP). How well your business performs in paid search is a result of two things: 1) how much you are willing to bid to be the answer to certain keywords and 2) your quality score. Quality score is Google's biased estimation of how relevant your website's keywords, images, and landing pages are to the searcher. To improve your quality score, you want to have excellent keywords and write terrific content that's original and informative. Quality scores help Google keep irrelevant answers from oozing in and contaminating the good answers they want to furnish to searchers. A good digital agency will help you determine your quality score. They'll help you refine keywords, and most importantly, they'll improve your quality score. This is important because as your quality score improves you will pay less in bidding for keywords against other companies who have worse quality scores.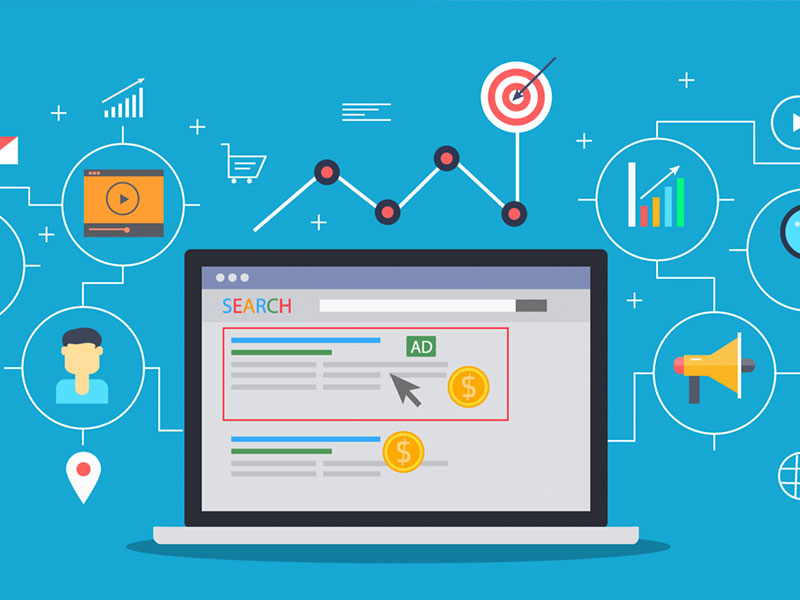 Paid Ads
Those banner ads and square and rectangular spaces we spoke briefly about above are also available for purchase by advertisers. You can place static ads or video in them. It can be extremely advantageous to have your marketing message on a Search Engine Results Page that deals with topics concerning your product and service. We implement these ads as strategy requires, sometimes also employing the Google DV360 solution. More on that here. 
Digital Marketing Company Help
Rely on Notice U Marketing to get you engaged with the best and most effective Google Ad products. A sharp company will craft catchy and effective ads, continually analyze the performance, and continue to tweak things to get them working better all the while reducing your overall cost for customer acquisition. Contact us today for a free assessment and a meaningful discussion about your goals and criteria for performance.