Whether you're looking for long term advertising placement or a onetime short burst, look no further than Notice U Marketing.
Putting Butts In Seats: Reno Local's Casino
Broadcast includes and Digital now more than ever. Producing high quality spots that drive engagement on the small, small and smaller screens is no easy feat. Notice U Marketing has shot and placed many connected TV, OTT (Over the Top TV) commercial for Baldini's Casino in Reno NV.
In all cases we have made planned that these videos can and are repurposed for smaller screens, running campaigns in pre-roll video, Youtube, and social media. Video drives engagement. Planning, placing and delivering quality content makes the broadcast advertising campaign even more effective. Our planning and placement teams negotiate rates through several providers including direct to publishers. We buy smart and deliver results. These commercials are part of the reason Baldini's is posting record earnings numbers and player visits, post-covid while gaming in the Reno Sparks area down more than 10% year over year.
When Covid-19 hit:
Like the rest of the casinos in Nevada Baldini's was shut down by Governor decree during Covid. When we knew a reopening was imminent, we went back to the casino and reshot a ton of video and pictures to tell the story of a safe reopening. We spread the message through all video channels. Customers told Baldini's that seeing people in masks made them feel comfortable coming to Baldini's first. No other market competitor shared this visual message before Baldini's and it paid off.
We have since carried this through our digital and traditional broadcast marketing, carrying the message further and seeing more success as a result.
Responding To The Needs of Our Clients In Smart Ways Is What We Do.
A High Volume Liquor Store Chain
We worked with this long time client to produce and place TV ads to highlight their response to the COVID 19 crisis and show what they were doing to keep their employees working while keeping their customers safe. At a time when many people were staying home for social distancing, and TV ads were priced lower than ever, TV ads made sense for them to reach a wide audience. We moved fast – Scripting, voicing, shooting, editing and furnishing a finished spot in less than a day, this commercial was ready to go within a day of re-opening. With state regulations for businesses changing rapidly, we were able to help them navigate the crisis and actually grow parts of their customer base with traditional marketing during uncertain times.
A High-profile Las Vegas Attorney
Notice U Marketing has been consistently placing radio commercials for Paul Powell, a high profile and very successful Las Vegas attorney. We manage a large media budget spread across 15 radio stations in both English and Spanish speaking formats. Terrific relationships with stations and keen recognition about what appeals most to area residents allows significant promotional involvement and sponsorships. Efficient radio advertising placement combined with good creative and an astute multimedia mix has kept Paul top of mind and delivered a consistent case load.
No budget is too big or too small.
Take A Listen: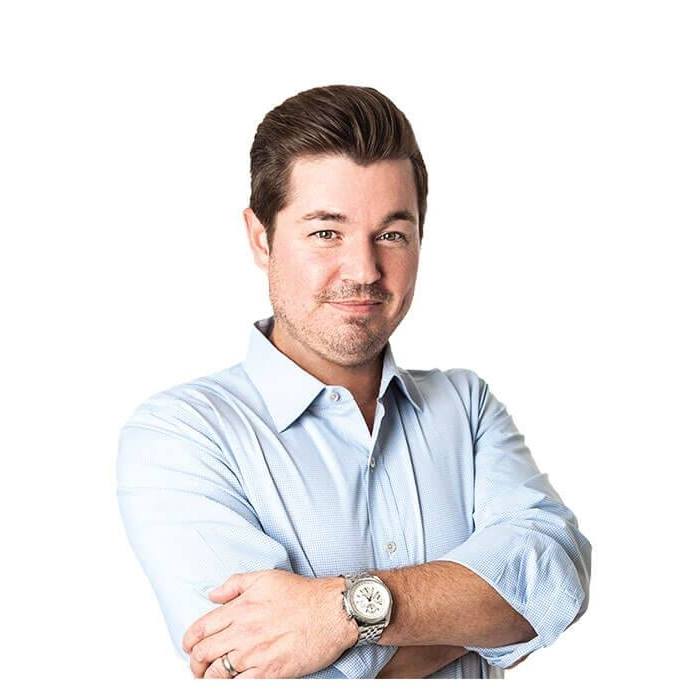 A Startup Television Series
A developing television series wanted to film its pilot program in Las Vegas. They were in a real bind to quickly launch a casting call and find area business owners to showcase and feature in the pilot. The challenge was business owners had to meet very narrow and specific criteria. All the while the shooting schedule was bearing down relentlessly, pressing ever closer. They came to Notice U Marketing because of our strong reputation and media relationships anchored by over 40 years of direct management of radio stations. The budget was reasonable but by no means stellar. Notice U secured quick and effective  advertising placement with the 6 most qualified stations.  No need to over-extend the client's budget and buy too deeply. In addition, Notice U Marketing maximized marketplace exposure by garnering 5 value added, FREE, long form on-air interviews. Many of them on brand named shows and ratings leaders. Needless to say, the goodwill, partnership, and support of area radio stations, combined with paid commercial schedules, turned out the needed number of candidates and production moved forward on schedule.