75% Lead Rate From Google Ads
RIGHT PLACE
• RIGHT TIME
Being in the right place at the right time means making sure your company is considered when someone wants to buy what you do. In the case of Red Carpet Moving our Paid Ads strategy in May 2022 got them seen in 50,000 searches for Movers for 5 cents per search impression.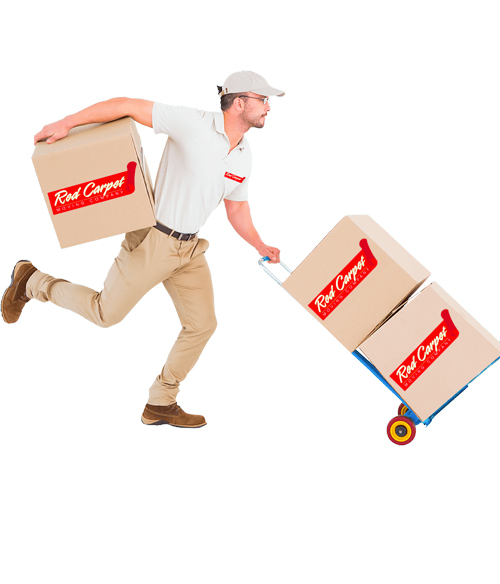 75 Cents Per Opportunity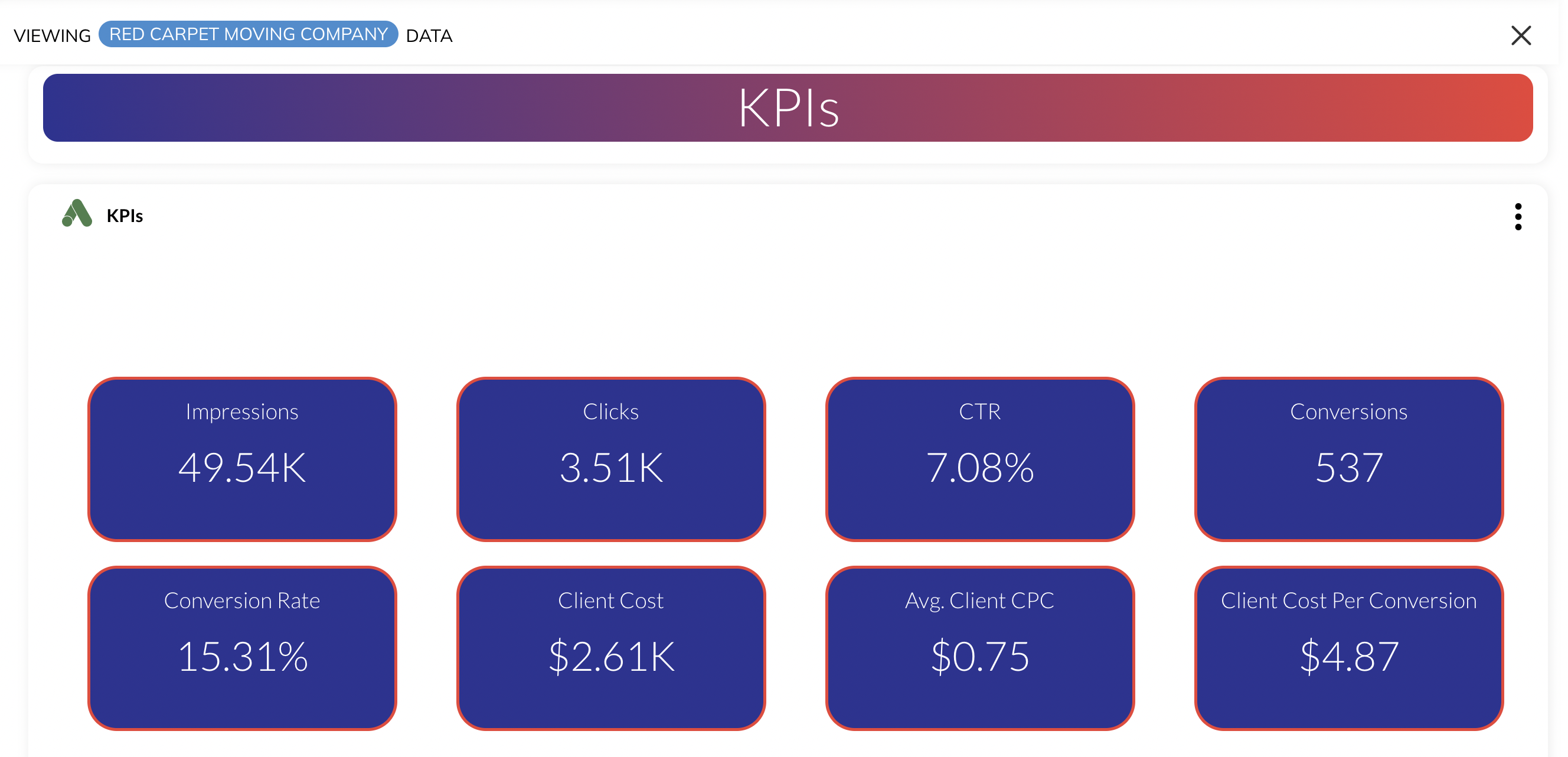 Would You Pay 75 cents for someone to think about choosing your company?
Zero consideration means 0% chance of success. In this case we got Red Carpet Moving considered 3,500+ times by real people in Las Vegas looking for a mover. The cost per considerations was 75 cents.  537 of those took a conversion action.
Target High Dollar Moves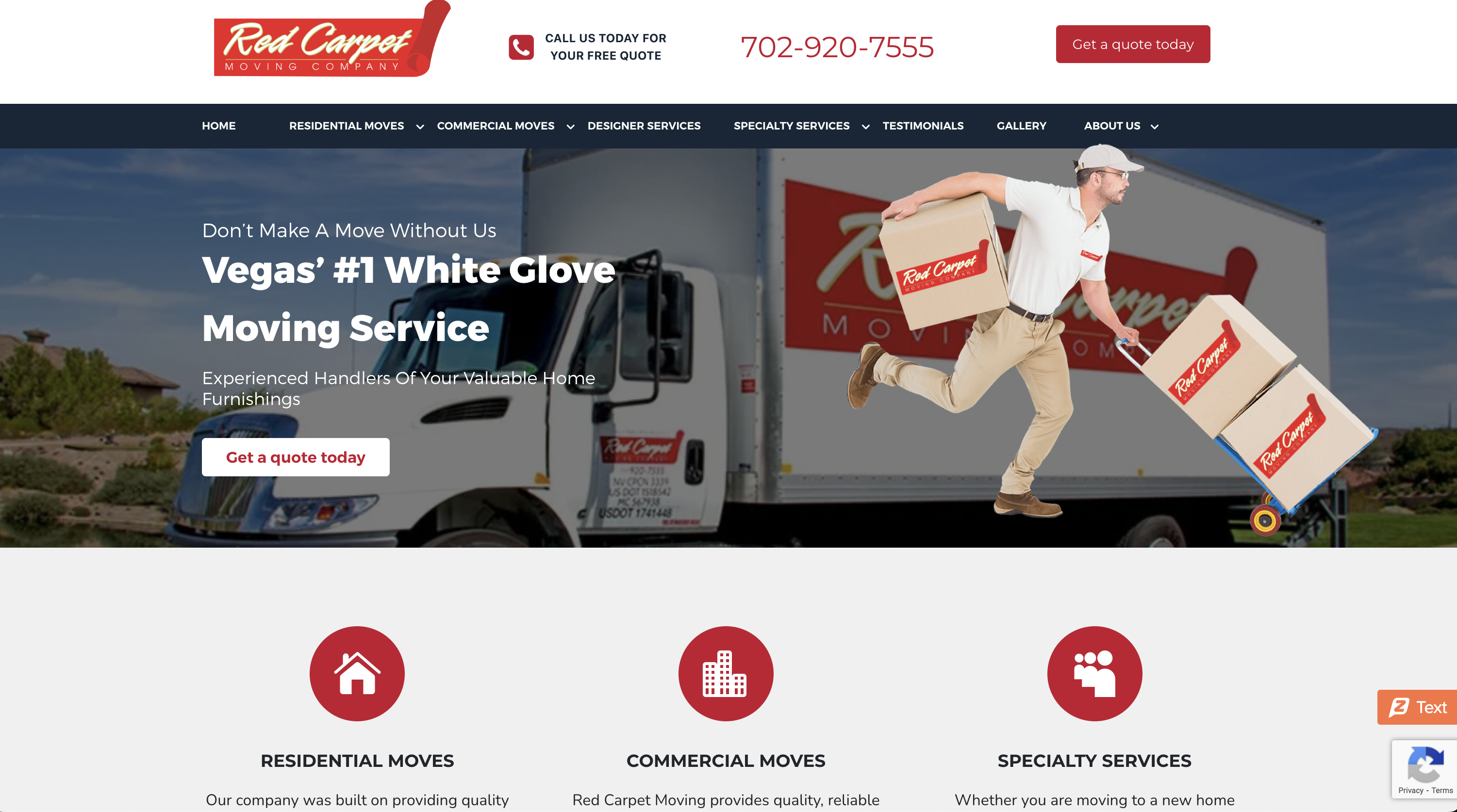 Google Search Ads make it very difficult to target much more than the keyword terms which posed a problem: Red Carpet needed high dollar moves. A one bedroom apartment was not a win. Neither is a price shopper as Red Carpet is at the top end of service and pricing.
Solution: We targeted high dollar neighborhoods, and made sure the ad copy and landing pages demonstrated the point that this is the high end moving company. We concentrated Google ads by zip code, targeting the Anthem area.
We also added in heavy remarketing and PMax campaigns that DID allow for segmenting by incomes and home values.
Within months, this combination paid off. Red Carpet Moving reported an average of 65% of their schedule moving jobs were in the Anthem area up from 25% previous to the campaign.
How is it to work with NoticeU Marketing?
We stayed client focused on the client's win and we THINK. In this case, TOUCH POINTS were vital to success.
Dynamic consumers will fully explore several options. After all Red Carpet (or any mover they hire) will be in their homes, touching their most sacred possessions.
Think about how you would choose a mover. We did! You would talk to several and look at many aspects that we call "touch points."
Touch Points Matter!
We examined the buying funnel and worked on several aspects:
The Ads had to speak to the right consumers.

The Landing Pages had to appeal to those right consumers and entice them to call.
The Google and Yelp reviews had to be top notch so we built a review gathering platform for Red Carpet and showed them how and when to use it. Reviews went from 2.1 to 4.8 out of 5.
We listened to calls to optimize our buying & targeting process. We encouraged them to listen to calls to improve their selling skills.

We employed remarketing to stay top of mind through this sometimes long consideration process.
We were hired to place Google Ads. In the end we did so much more. In other words, we can and will help you achieve your goals too!
We Want To Hear From You. We Will Audit Your Paid Ads Campaign For FREE! You Get Free Work And We Get A Chance To Earn Your Business. Call Or Fill This Out:
Free Answers.
Whether it be a call or a meeting we will come to that first consultation with REAL VALUE, real data and real solutions for FREE. You have nothing to lose.